Trying to second-guess energy prices is notoriously difficult, that said, crude oil has risen from a low of $30 a barrel in early 2016 to over $80 in recent months. For those who have to rely on oil to run the heating – that's about 1.6 million homes – they will be well aware of these fluctuations. Having benefited from the slump in oil prices they will now find that they are paying 50-60 pence per litre, rather than 35 pence per litre in 2017. This makes recent rises in electricity and gas prices seem small in comparison.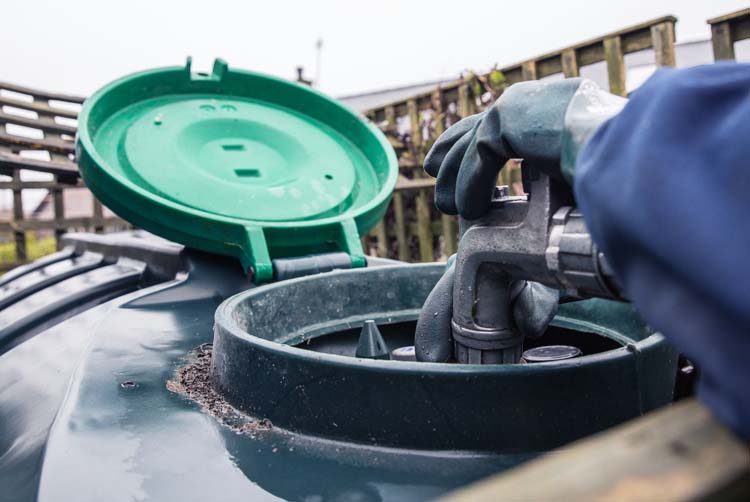 What's driving oil price increases?
Oil is traded in US Dollars, making the exchange rate between US$ and UK£ a massive factor, the recent Brexittalks have led to fluctuations in the value of sterling, this has a huge bearing on the final price that we pay in the UK.  Economic and political events, nationally and worldwide, quickly feed into exchange rates which immediately impacts on the price of oil – this rapidly drives up prices at the pump and the cost of heating oil.
Petrol & Diesel Car Journey Cost Calculator
The International Energy Agency (IEA) – the world's energy watchdog – has been warning that energy prices could increase further in the coming months. Problems with Venezuelan and Iranian exports are impacting global oil production.  Political pressure is being put on other producers to increase production to take up the slack. Other factors such as sluggish demand from Japan due to natural disasters and extreme weather conditions may help contain price rises. The escalating trade war between the US and China is increasing the uncertainty, making market jitters even more likely.
When should you buy heating oil?
Buying your heating oil during the summer months is usually a better bet; prices tend to drop, as there is less demand. However, keeping an eye on oil prices is always the best strategy, as the summer rule doesn't always work. That said, it helps to avoid the longer delivery lead-times in the winter months, especially if there is a prolonged cold snap. The golden rule is to never let your tank get low, especially in the winter.
Heating oil price – comparing the market
There appears to be plenty of competition in the heating oil market. Prices across the UK do vary, so it's always best to ring around for prices to get a feel for what oil is trading at. Online services such as Boiler Juice and Heating Oil.co.uk are great for seeing current prices, even if you don't order through them.
Building a good relationship with your supplier is beneficial; reliability of deliveries, even a driver who knows where your tank is, is often more important than saving a few pennies. Most oil suppliers are looking to build long-term customers and will offer a keen price to keep your custom.
How big is your heating oil tank?
The more you buy the cheaper it gets certainly applies to heating oil. Buying in bulk helps reduce the delivery costs, so always ask your oil supplier's price break points, they are usually 500, 1000, 2000 and 2500+ litres. Most domestic tanks range in size from 1000 to 3500 litre, commercial tanks do go larger. If you're about to install a new tank and have the space, a larger tank maybe worth considering.
Heating oil club's, getting together with your neighbours
Buying in bulk will certainly pay dividends – clubbing together with your neighbours would open-up better deals with your oil supplier. Filling-up four and five tanks within your village is far more convenient for the oil provider than their driver covering loads of miles with separate deliveries. Plus, you could arrange for one person be at home to sign the paperwork – deals are to be made where heating oil is concerned!
Keep your oil tank in good condition
One thing to remember, don't be tempted to fill up your tank to the brim, avoiding spillages is a must!  Oil is nasty smelly stuff, very polluting to the environment and can cause major structural damage to buildings if it leaches out into the fabric of walls. My advice would be to have your oil tank and connecting pipes checked regularly, ideally when you have the boiler serviced. If you can smell oil, there could be a leak – cleaning up oil spillages is very expensive. Most home insurance policies will cover this; however, always check that you are fully insured.
In rented properties it is the landlord's responsibility to make sure that the tank and boiler are maintained, and any equipment is sited as per building regulations.
Oil theft – keep your tank locked
A large proportion of households that use oil to heat their homes are in rural or remote areas – making them susceptible to theft. The theft of heating oil is becoming a real problem. When you consider 2700 litres (600 gallons) of oil, at today's price (50p litre) equates to £1350, you can see why it's an attractive option for criminals!
It's not just the value of the oil that's at risk; the damage to the tank by thieves and the potential clean-up costs for spillages, need to be factored in, as well as the inconvenience.
Here are some tips on keeping fuel secure     
Padlock tank fillers caps
Positions tanks where surveillance is easy.
Ask neighbours to keep a look out for unusual activity and inform the police if they see anything suspicious
Use external lighting with motion sensors
Install CCTV, or smart home cameras
Consider an electronic oil level gauge that sets off an audible alarm if the oil level suddenly drops.
Smartphone app monitoring are available
Check your oil levels regularly, it may have been stolen without you knowing!
Finally, please check that you're fully insured and that your household insurance covers you for oil theft, damage and the clean-up costs. If not, shop around the market to find the best deals available.
See the most energy efficient...
← SWIPE →
Please note: We do not publish sponsored content or guest posts that are trying to promote specific products or brands. If you have a genuine newsworthy story you would like to share please do comment or email.