Night Storage Heaters Electricity Cost Calculator
Night storage heaters use electricity supplied at cheaper off-peak night time tariffs (Economy 7 and Economy 10). Storage heaters radiate heat stored during the night slowly releasing this heat the following day.
Storage heaters are rated in Watts (W) or Kilowatts (kW). Check what your heaters are rated at, then use our energy calculator to see how much each heater should cost to run per hour, day or week.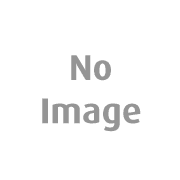 Storage Heater Running Costs
Power Rating
Per Hour
Per Day*
Per Week
400W
6.15p
400W
£0.43
2.8kWh
£3.01
19.6kWh
800W
12.30p
800W
£0.86
5.6kWh
£6.03
39.2kWh
1100W (1.1kW)
16.91p
1100W
£1.18
7.7kWh
£8.28
53.9kWh
1400W (1.4kW)
21.52p
1400W
£1.51
9.8kWh
£10.54
68.6kWh
1700W (1.7kW)
26.13p
1700W
£1.83
11.9kWh
£12.80
83.3kWh
2500W (2.5kW)
38.42p
2500W
£2.69
17.5kWh
£18.83
122.5kWh
3400W (3.4kW)
52.26p
3400W
£3.66
23.8kWh
£25.61
166.6kWh
*based on 7 hrs a day at maximum input using the Average rate of 15.37p/kWh (September 2016 tariff) for a unit of electricity. Heaters with a thermostat will automatically turn off when required room temperature is reached.
More energy calculators...
← SWIPE →

Heater Prices
You can compare the running costs and prices of thousands of electrical products with Sust-it, simply choose from the options below:
Energy Efficient Electricals
Low Energy LED Bulb Prices
Vacuum Cleaner Prices
Electric Shower Prices
Microwave Oven Prices
Small Appliance Prices
Vehicle Running Costs
Air Conditioning Units are listed under Heating & Cooling - click here to view their power consumption.