Road testing the Mitsubishi Outlander PHEV ended up being a bit frustrating, not due to the car I must say, you'll have to watch the video to see why!
The actual driving experience of the PHEV is excellent – even though my preference would be for an estate version rather than a SUV. Once behind the wheel the benefits of electric driving are reaffirmed; there's the quietness of the electric motors and that instant power delivery, plus with the Outlander PHEV there's no compromise with boot space or passenger room. The driving position and seats are comfortable on long journeys. Performance is good (not electrifying!) for a two-ton vehicle, but that's not what the Outlander is all about. Mitsubishi have positioned the batteries low in the floor pan of the car which gives it a good centre of gravity and vehicle did not feel at all top heavy. The dash and cabin, whilst a little less sophisticated than similar luxury 4×4 interiors, should stand-up well to everyday life.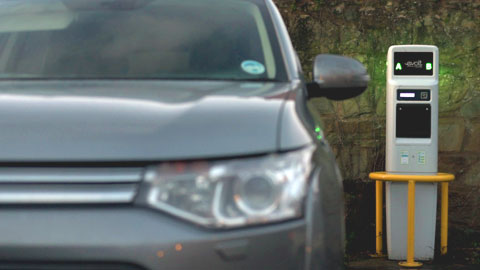 As with most electric vehicles it's packed with technology, which should help you get the most out of the battery driving. Economy is really going to be driven by your driving habits and lifestyle; if you're motivation is to be 'green' you'll need to consider switching energy supplier to one that uses a renewable energy source, as there isn't much CO2 saving with electric vehicles charged on standard tariffs.
See what Mitsubishi cars cost to run
See the most energy efficient...
← SWIPE →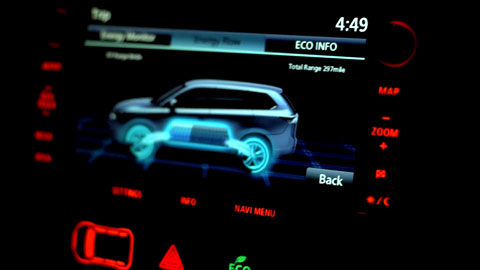 The Mitsubishi Outlander Plug-in electric vehicle is a good option for drivers needing the practicality of a 4×4 vehicle, with potentially low running costs and the low company car tax liabilities (5% BIK) of an electric cars. Prices start from just over £28k, which is comparable to the diesel version of the Outlander. Companies purchasing a PHEV Outlander are allowed to write down 100% of the cost of the car against its profits chargeable for Corporation Tax in year one. Businesses will also benefit from a reduction in its associated Class 1a National Insurance Contributions.
Overall it's an impressive vehicle to drive and very tax efficient for company car drivers or business owners!
Euro NCAP – Mitsubishi Outlander PHEV – Five Stars Crash Test
See what Mitsubishi cars cost to run