Electric Heating Electricity Cost Calculator
Electric heaters, whether they are fan heaters, halogen heaters, oil-filled radiators or convector heaters are rated in Watts (W) or Kilowatts (kW). Find out what your heater is rated at, then use our energy calculator to see how much it will cost to run per hour, day or week.
Power Rating
Per Hour
Per Day*
Per Week
500W
7.75p
500W
£0.47
3kWh
£3.25
21kWh
800W
12.40p
800W
£0.74
4.8kWh
£5.21
33.6kWh
1000W (1kW)
15.50p
1000W
£0.93
6kWh
£6.51
42kWh
1200W (1.2kW)
18.60p
1200W
£1.12
7.2kWh
£7.81
50.4kWh
1500W (1.5kW)
23.25p
1500W
£1.40
9kWh
£9.77
63kWh
2000W (2kW)
31.00p
2000W
£1.86
12kWh
£13.02
84kWh
2500W (2.5kW)
38.75p
2500W
£2.33
15kWh
£16.27
105kWh
3000W (3kW)
46.50p
3000W
£2.79
18kWh
£19.53
126kWh
*based on 6 hrs a day at maximum output using the Average rate of 15.5p/kWh (September 2015 tariff) for a unit of electricity. Heaters with a thermostat will automatically turn off when required room temperature is reached.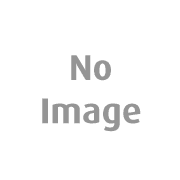 Can you get energy saving portable electric heaters?
Unfortunately not, all portable electric heaters will consume the same amount of electricity and produce the same amount of thermal heat, relative to power input. The only difference will be in how they deliver the heat, e.g. fan heaters are a good choice for quick heating of specific areas of a room, as you can direct the heat.
What will affect the running cost of the heater?
The power/energy rating (watts or kWh) will dictate the running cost per hour of any heater. The most effective way to reduce running costs is to keep the heat in, insulating and reducing draughts will help keep bills down. Low cost solutions, such as heavy curtains, blinds, draught excluders will all help. Loft and cavity wall insulation, double-glazing can dramatically reduce heating bills too.
Central Heating Boilers
If you are about to replace your central heating or are building a new home please visit the Boiler Efficiency Database which allows you to view the SAP seasonal efficiency of thousands of Gas, LPG and Oil Boilers.
Heater Prices
You can compare the running costs and prices of thousands of electrical products with Sust-it, simply choose from the options below:
Energy Efficient Electricals
Low Energy LED Bulb Prices
Vacuum Cleaner Prices
Electric Shower Prices
Microwave Oven Prices
Small Appliance Prices
Vehicle Running Costs
Air Conditioning Units are listed under Heating & Cooling - click here to view their power consumption.