I must admit I do judge cars by their looks, I know I shouldn't as there are some ugly cars that are fantastic to drive, reliable, comfortable and practical – the latter is probably the top of most peoples list!  When the Kia Soul EV arrived I thought the only thing I would like about it was the fact that it was electric!  That said, after a week of driving this, rather odd looking car, conversely, I'm converted, why?
Firstly, the driving position – I got straight into Soul and everything was just where I wanted it. The seats were firm and supportive; the visibility was good – no large window posts blocking my view. The dials and switchgear all looked like a normal car, unlike some electrics I've driven.  Even the automatic gear selector would be familiar to auto drivers.  The centre console features the electric charging screen displaying all the information you'd ever need, such as, battery range; when regenerating energy is operating – putting energy back to the batteries under braking; how many miles your doing per watt and how green your driving style is.  All this can be a little overwhelming to new electric drivers, saying that, you'll soon get used to the terminology.  The main thing to remember is to put it on charge when you park it up!  And plan a head if you're ever doing long journeys beyond its battery range!
Electric Car Journey Cost Calculator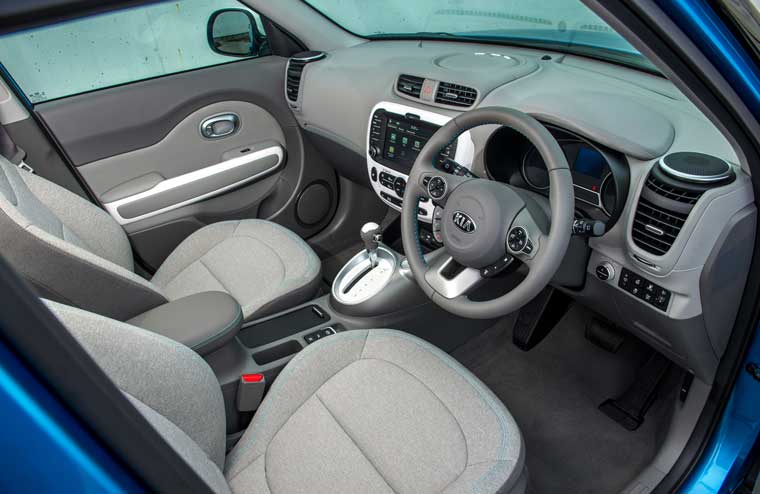 On the road it's a great car to drive, not a fast as other electrics I've driven, however it's no sloth either, the handling and ride are good for a high-up vehicle. There's plenty of room in the cabin and a half decent boot too. The only niggle is the charging cables are stored under the boot floor, which meant unpacking all our luggage when we had to charge it on a long journey – lesson soon learnt!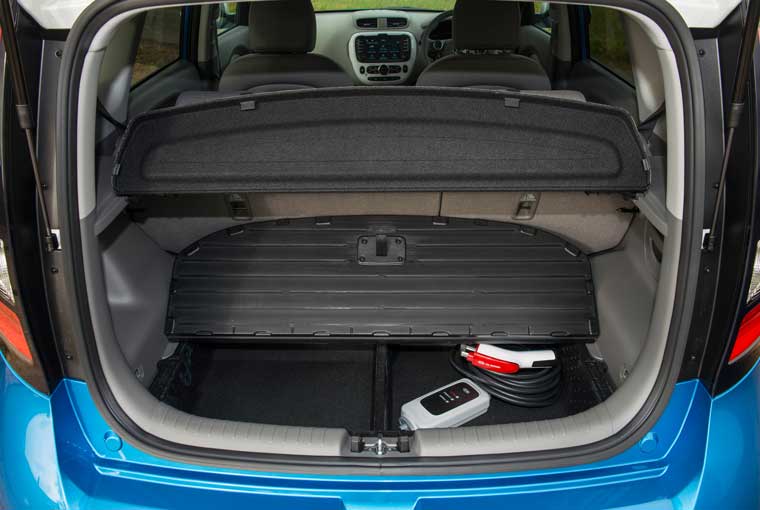 Most electric cars aren't used for long journeys, due 'range anxiety' I'd expect!  If you do take the Soul EV beyond its range (around 100+ miles) you'll be in for a rather pleasant relaxing experience! See our Kia Soul EV road test video.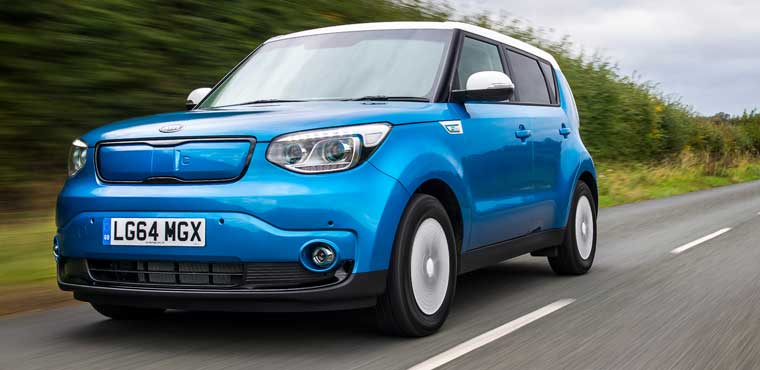 So, would I buy the Kia Soul EV if I was in the market for a very frugal electric car, green (that's if you charging it from the right tariff), family electric car? And had a spare 25K to pay for it?  Yes I would! At the end of the week I realised what the Soul EV reminded me of – a Converse basketball boot – looking unfamiliar at first; becoming very comfortable over time – and rather liked in the end!