Having logged the electricity usage for two years and over twenty thousand miles, we can confirm that the savings from EV ownership are substantial when compared to petrol or diesel fuelled cars.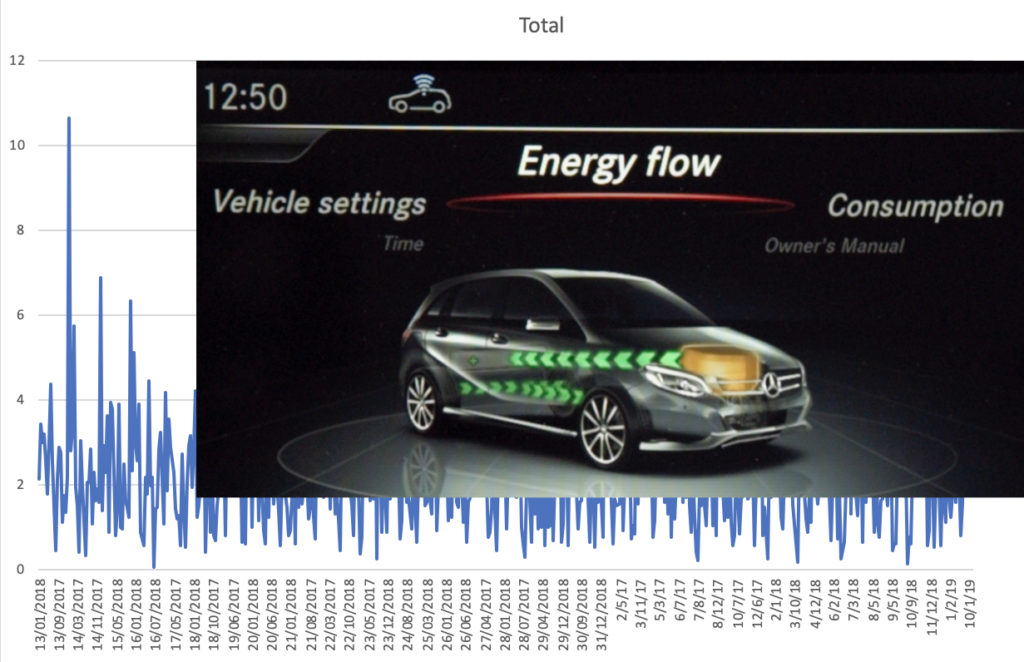 Our home charger was installed as part of a Government pilot scheme to assess the usage patterns of electric car owners. It's been transmitting our energy usage back to Chargemaster's databases since we leased our EV in 2017. The Mercedes 250e used during the test didn't have a very good range and no facility to rapid charge. Hence, away from home charging wasn't an option over the two years – making the figures representative of the overall running costs. The figures are based on an electricity tariff of 11p a unit in 2018 and 10.28p in 2017. Over this two-year period, we covered 21,618 miles at a cost of £0.05486 per mile. Making the running cost £1,186 for two years or £593 per year – which is remarkably near the running cost estimates on Sust-it.
Electric Mercedes 250e ownership experience
Please take a look at our video review.
Cost of running electric car vs petrol
Electric cars are considerably cheaper to run at the moment, as we're being encouraged to convert from polluting diesel to petrol hybrids and pure electric vehicles. I'm sure these tax incentives will diminish once the government coffers are reduced as fuel duty tax returns drop. Our advice, if you can afford an electric car, is to grab yourself cheaper motoring while you can, or better still simply drive less! For company car drivers and business owners, the incentives are even more tempting. Check out our guide to EV ownership.
We did a comparison between a Nissan Leaf and a Skoda Citigo; this outlines the savings over an average week of motoring.
Calculating the cost of charging an electric car
As with many of things in life, there is no one simple, straightforward answer to this question – there are lots of variables. The biggest factor will be the capacity of the battery in your electric vehicle (EV) and what price you're paying for energy. And of course, how much charge is left in the battery when it's topped-up. The basic rule of thumb is the longer the range of your EV, the more it's going to cost to fully charge.
Electric vehicles running costs
Manufacturers aren't making it easy to identify battery capacity. They often quote models in kilowatts hours (kWh) or Amp-hours (Ah). Looking for the kWh of the vehicle's battery is the simplest way to get a rough idea of its charging cost, as we buy electricity in kWh units. So, if you have a 40-kW battery that is completely empty (something you should never do, more on this in a future post!) it would cost 40 x your kilowatts hours tariff. Let's keep it simple – 40 x 15p (kWh) tariff = £6.00 to fully charge the battery.
We've developed two handy electric car calculators that highlight the potential savings that switching to electric can have. Here's our Electric Car Journey Cost Calculator and Petrol and Diesel Car Journey Calculator
Electric Car Journey Cost Calculator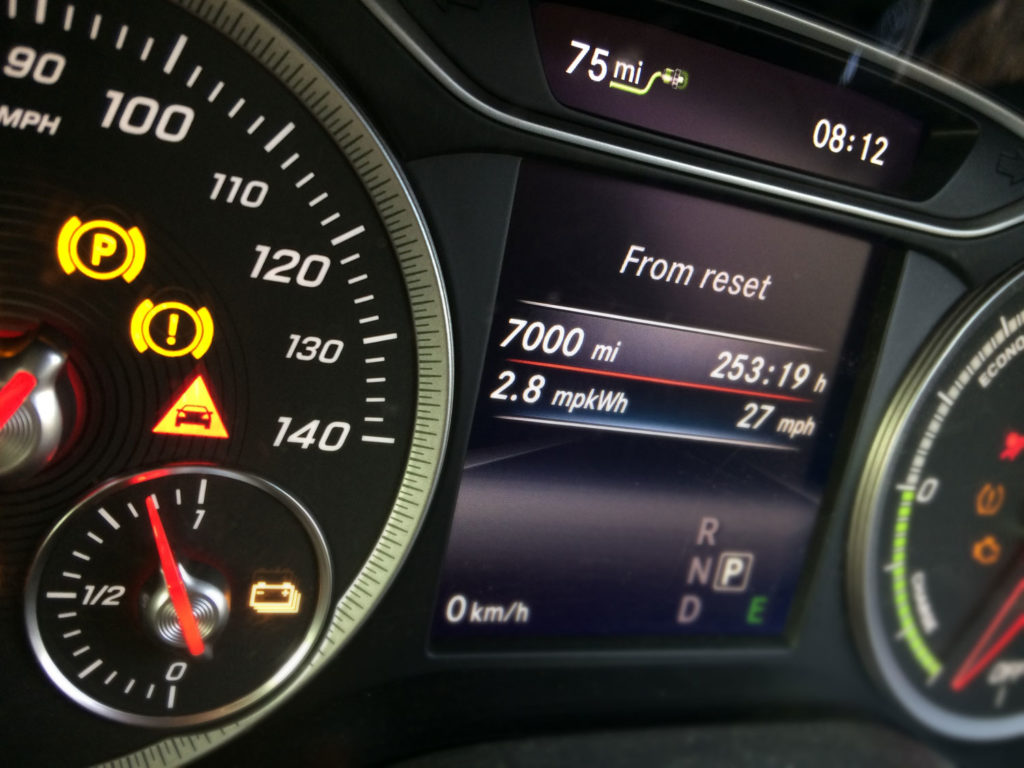 How long should it take to charge an electric car?
Again, this depends on the variables – yet more complications – such as what your car can cope with in terms of energy input, and the charging unit/station you're connecting to.
There are three types of chargers:
Rapid – Usually found at Motorway Service Stations and are AC (Alternating) or DC (Direct Current). Rapid AC chargers are rated at 43 kW. Rapid DC units are over 50 kW. These will charge most EVs to 80% in about 30-60 minutes depending on the battery's capacity. Tesla's Superchargers are DC and charge at 120 kW making them much faster!
Fast – Mostly found in supermarkets and car parks. These are rated at 7 kW to 22 kW and should fully charge an EV in 4-5 hours.
Slow – best for overnight charging, taking about 6 to 12 hours to charge a pure EV. Plugin hybrids (PHEV's) should take less as they have smaller battery capacities. These are rated up to 3kW
Things to check before having an electric car charger installed 
Always check your vehicles charging rates. The Mercedes 250e we ran for two years could only be charged with slow or fast chargers. So no Rapid charges on the motorway, making long journeys a non-starter for this car – unless you fancy a 5/8-hour comfort break!  This car was even more complicated by the fact that it required a three-phase electricity supply (415v) to charge at any reasonable speed, even on a fast charger. Our home-charger was a 30A single-phase unit (240v), which works well with most EV's.
More details on the practicalities of electric car ownership can be found here.
Is an electric car right for you?
See the most energy efficient...
← SWIPE →