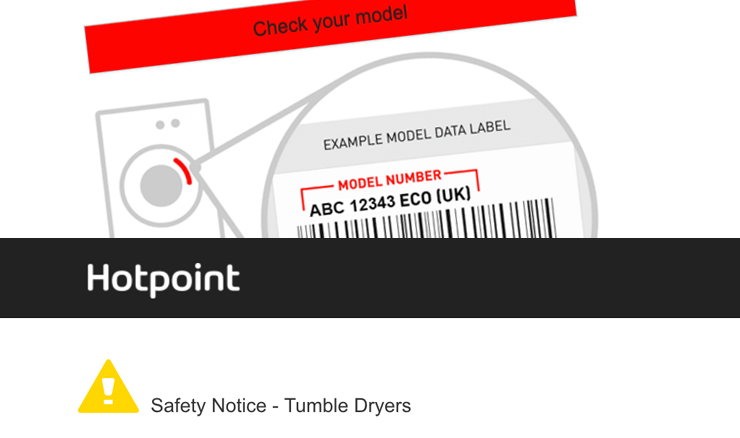 Do you own a Hotpoint, Indesit, Creda, Swan or Proline tumble dryer? Be warned they could catch fire! Government data reveals that between 2012 and 2014 there were 2,190 tumble dryer fires. Recent cases include block of flats in Shepherd's Bush, where it's thought a faulty Indesit tumble dryer – a brand name of Whirlpool – caused this fire. Luckily none of residents were injured as the fire was spotted quickly allowing the residents to escape. Had the tumble dryer been on at night this could have been a major disaster.
Other tragic cases have included brands such as Beko; in February 2016 a faulty Beko tumble caused a house fire killing a mother of two, Mishell Moloney (49) from Rubery, near Birmingham. The coroner ruled that a defective model of tumble dryer caused a house fire, which led to her death. This type of Beko tumble dryer has also been blamed for twenty other fires, the Birmingham Coroner's Court heard. This tragic case highlights that there are real dangers from faulty, or even poorly designed dryers.
What the problem with Whirlpool, Hotpoint, Indesit, Creda, Swan and Proline tumble dryers?
I've experience firsthand what's wrong with these machines, thankfully not through it catching fire! As we used to own one of these faulty Hotpoint dryers, long since replaced with a more efficient condensing tumble dryer. The main drive belt on the model we owned had an annoying habit of breaking. Fixing this involved taking the back off the machine (always unplug the machine first) and replacing the belt. I must admit I was somewhat surprised at how basic and flimsy the whole design of the dryers was – you get what you pay for I guess. What was more worrying was the build-up of dust and fabric fibres within the machine, right next to the unprotected heating elements. At the time I thought this was a real fire hazard and always vacuumed out the fibres, just in case. These had built up even though we'd regularly cleaned out the lint filter, which is recommended by manufacturers. At times there was a burning or singed smell from the dryer. These fibres are cited as causing the fire issues with these tumble dryers.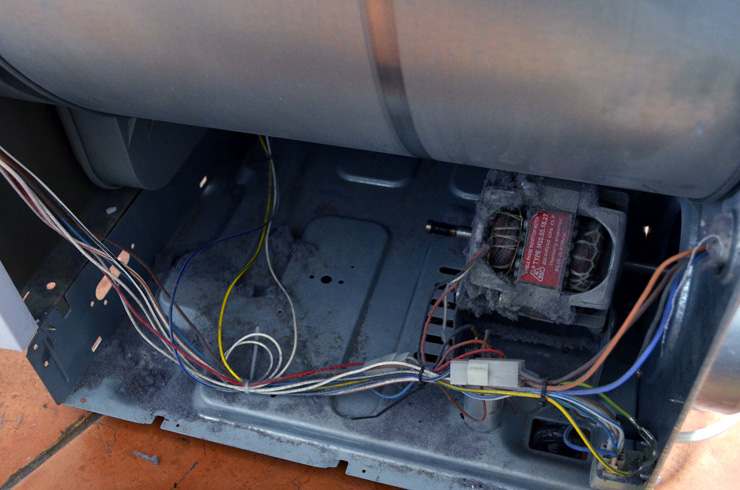 My view would be that these machines were poorly designed in the first place, or manufactured to unrealistic unit costs parameters, which has ultimately backfired for the brands reputation. No pun intended as this is a serious issue, with three fires a day caused by faulty tumble dryers according to the Local Government Association (LGA) the body which represents 48 fire and rescue services in England and Wales. The LGA also recommend that owners don't use their machines whilst they are out or leave them on over night. The regular removal of fluff and fibres is a must, and owners should take care not to cover any vents.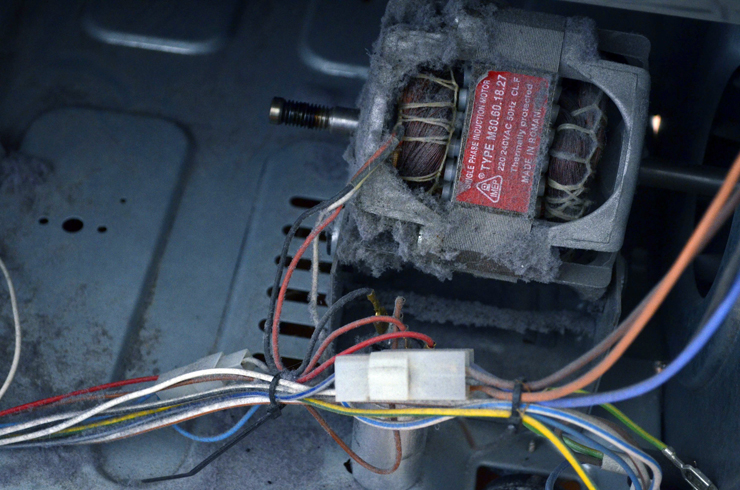 See what Tumble Dryers cost to run
See the most energy efficient...
← SWIPE →
Where can I check that my Tumble Dryer is safe?
There are thought to be over 4.3m potentially faulty Whirlpool tumble dryers in the UK. Whirlpool are asking everyone who owns a Hotpoint, Indesit, Creda, Swan or Proline dryers manufactured between 2004 and 2015 to check if their dryer is affected. If your machine is affected you can register for a free modification. Please follow this link for Safety Notice recall notice checking: Hotpoint, Indesit or Creda brands and for Swan click here. Or call their free-phone helpline on 0800 151 0905 for the UK or 1800 804320 for Ireland.
If you are worried about your Beko tumble dryer follow this link.
What about other electrical product recalls? How can I check these?
The Samsung Galaxy Note 7 has certainly hit the headlines with its batteries catching fire. Unfortunately not all safety issues gather the same media interest as this, which makes finding out what products are potentially dangerous somewhat difficult, especially if you haven't registered your product warranty.
We'd strongly recommend that you register your product purchases with the manufacturers, mainly for safety repairs and recalls. AMDEA (The Association of manufacturers of Domestic Appliances) run the website 'Register My Appliance'  This is a great place to register, you can add details of older appliances too.
There is a very useful database of recalled products maintained by Electrical Safety First, simply enter your product information in their website.
See the most energy efficient...
← SWIPE →