Due to the current energy market situation, we'd recommend not switching until prices stabilise!
Earn £300 for a few minutes work. It sounds too good to be true, doesn't it? But that's the average amount you could save by switching your gas and electricity supplier. And yet two-thirds of people are on standard expensive tariffs!*
Does Sust-it compare the whole energy market?
Yes, we do, you can compare the whole market whether we get a commission or not! Sust-it's energy comparisons show all the best deals, all of the time! Unlike many energy comparison websites, we don't default searches to include only commission paying tariffs.

Compare ALL UK gas and electricity suppliers
Always lookout when comparing energy prices for checkboxes saying 'tariffs we can help you with today' or similar wording. As these sites aren't necessarily showing you the best deals straightaway.
Should I always go for the cheapest energy supplier?
Let's face it energy is boring! Does a British Gas kilowatt look any different to OVO's or Ecotricity? No; they all come down the same wire or pipe. Okay, one may be greener, other suppliers may have great smart meters or have friendly customer service that answers their phones quickly, or even be better if you're an electric car driver.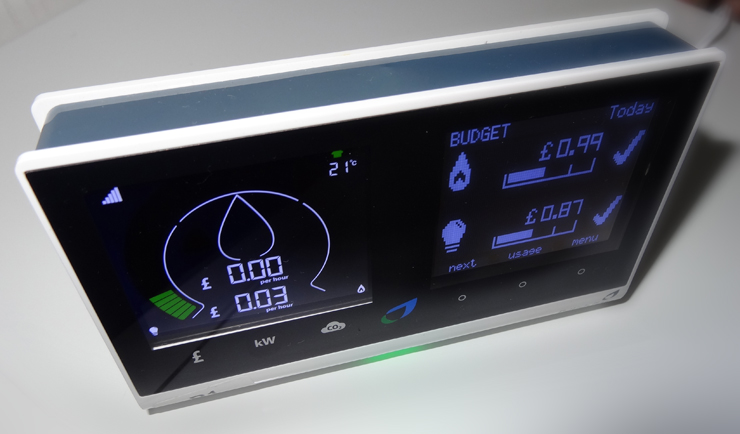 A lot of new players have moved into the energy market in recent years. Many of these are offering super cheap tariffs to gain customers, which may be good for providing competition to the market. However, do these organisations have the resources and technology to manage all their potential new customers? Unfortunately many don't – our advice is to have good look at their website, does it look professional?; Do they publish a phone number? And are their contact details and company information clearly displayed? If not it could be worth going with the brand you trust most and paying a little more. Even the big players are offering cheap tariffs to attract new customers.
Common reasons people give for not switching to a better supplier
I got a great deal a year or two ago… energy companies are experts at sucking you in with a great deal. But prices change all the time. That deal, which seemed good value at the time, may no longer be particularly competitive. Or it could have ended, in which case you've probably been quietly moved on to a much more expensive standard rate. If you haven't changed your supplier in the last few months, you're most likely losing money every day you don't switch.
It's not worth it – I'll only save a few pounds
Now, it does depend on the rate you're currently on, but switching can save you hundreds of pounds a year. According to Ofgem, the average standard variable tariff is around £300 more expensive than the cheapest available deal, typically a fixed-term tariff. Some can save a lot more. We shop around for car insurance – we need to do the same with energy.
I don't want to pay a penalty for switching my energy supplier
Some fixed-rate deals come with an exit fee if you switch within a set period. However, people don't always realise when that period comes to an end, so you may well find you can now switch without a penalty. Even if you do have to pay an exit fee, it may well be a lot less than you could save by switching. An exit fee tends to be around £30, a tenth of what you could save over a year if you switch.
I buy renewable green energy
It's good to help reduce our dependency on fossil fuels but going green shouldn't mean you can't save money too. There are several 100% green energy suppliers now, including Bulb, Ecotricity, Good Energy and Green Star Energy, not to mention lots of green tariffs. Which one is best for you depends on where you live and how much energy you use, whether your drive an electric car may be a factor. We like to promote green energy suppliers, and our price comparison tool can help you to find the best one for you.
My current supplier gives me energy saving advice
That's great, and so they should. We'd love to see more forward-thinking suppliers actively helping their customers to save money. However, it's not exactly in their best interest for you to use less energy. All gas and electricity suppliers will have to at least provide customers with a smart meter by 2020 at the latest. If you want to check whether the supplier you're thinking of moving to is likely to give you a new smart meter, just check the Smart Energy GB website.
See the most energy efficient...
← SWIPE →
Isn't it more important to cut down on the energy I use in the first place?
Definitely! We all need to do our bit to cut our energy use and our carbon footprints. It needn't be an either/or situation though. Why not switch your supplier and use the money you're saving each month to make energy-efficient changes to your home, such as replacing your old halogen light bulbs with more efficient bulbs?
I've always been with British Gas/Scottish Power or another well-known name
The 'big six', namely British Gas, EDF Energy, Eon, Npower, SSE and Scottish Power, do still dominate the market. However, they're often not the cheapest, and they're not always the best for customer service either. Last year Which? conducted a large survey of energy customers, asking them to rate their supplier on customer service, complaints handling, value for money and so on. The big six all ranked near the bottom. Scottish Power, for example, achieved a customer score of just 44%. Renewable energy supplier Good Energy, on the other hand, ranked close to the top, with 81%. People are fed up with the big six and are moving away in their droves. British Gas lost 220,000 customers in just the first three months of this year.
Switching energy suppliers is too much hassle
It has got easier and is no more difficult than shopping around for car/home insurance. You don't need to be a maths genius and create your own spreadsheets either. My 80-year-old mother is an expert at finding the best deal! And I've seen students using their phones to switch. Really you don't need to do much at all; type in a few details to check the best offer for you, and provide your old and new supplier with a meter reading. It shouldn't take you more than 10 mins, tops. Our switching service does everything for you. You don't even need to tell your old supplier you're switching.

See the most energy efficient...
← SWIPE →
Please note: We do not publish sponsored content or guest posts that are trying to promote specific products or brands. If you have a genuine newsworthy story you would like to share please do comment or email.