A disreputable minority of solar panel installers are exploiting the confusion over the feed-in tariff caused by recent legal action, and promising returns that they may not be able to guarantee.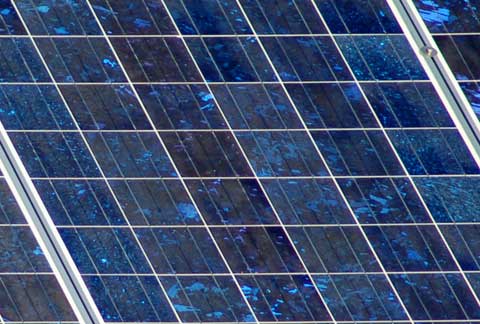 These installers are promising that the rate of government subsidy on solar PV panels will be 43.3p per kWh generated. In fact, due to an ongoing legal battle, this cannot be guaranteed. Consumers may only get a feed-in tariff rate of 21p per kWh.
A search for solar installers on Google brings up three companies on the first page claiming to offer the 43.3p tariff rate. There are also many misleading ads in local and national papers and landing on people's door mats.
If you install a 4kW system based on an expectation of 43.3p, and the government wins its appeal to the Supreme Court, you will receive £20,000* less than you had calculated over the 25 year term of the feed-in tariff.
YouGen's advice to people interested in solar panels is to go ahead only if you are happy with the returns given by a 21p feed-in tariff rate. Then if the government loses its appeal, and the rate does go back to 43.3p for installations with an eligibility date before 3 March 2012, you will have a very nice bonus.
If a company says that they can guarantee the higher rate, show them the door, or put down the phone.
There are many honest and reputable solar installers who will do a good job. If people want to protect themselves from solar cowboys, they should:
check that the company is MCS accredited, and members of the REAL Assurance Scheme
Get three quotes. Ask for references from previous customers, or check consumer feedback in the YouGen directory.
by Cathy Debenham – YouGen