I want to be positive about an initiative that is aimed at reducing the UK's greenhouse gas emissions and helping create a green economy, but I'm finding it hard to remain so about the Green Deal. With its whisper of a launch yesterday, and a host of questions still to be answered, I keep thinking I'm watching an episode of the 'Thick of it' and the "Let's watch this fail and then blame the 'others' '' plot unravel! Or an episode of the American 1970's comedy 'Soap' … "Confused? You will be."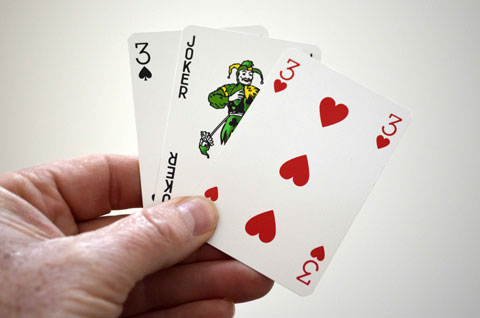 The Green Deal is the coalitions flag ship 'green' initiative that attempts to reduce our greenhouse gas emissions, and also create 'green' jobs. So, with an elaborate set up of Green Deal Providers, Green Deal Assessors and Green Deal installers, it aims to provide a financial mechanism for householders (and non-domestic users), to fund energy-efficiency improvements. The cost of these improvements can be spread over time (up to 25 years), rather than having to be paid for immediately, and the payback is through your electricity bill. The incentive being that you get a warmer home, with the proviso that the amount you pay back should not be more than the predicted savings you will make on your energy bill. This is the so-called Golden Rule. I find this all rather confusing but, for example, if installing double-glazing will save you £165 per year on your heating bills, you will not pay back more than £165 per year. And if you sell your house during that time you don't take the debt with you – you leave it with the house and the new owner has to pay it off!
One key element of the Green Deal should be to address energy using behaviour and with this the electrical appliances within our homes. Houses don't use energy – we do. So, you can insulate all you like, if you insist on keeping that 25 year old Chest Freezer in the garage you're not doing much to reduce CO2 or your electricity bills. There are plans to include some occupancy assessment and then provide some behavioural advice, but no mechanism to help you fund replacing inefficient electrical appliances under the Green Deal.
Electrical appliances account for 20 per cent of our home energy usage. And, according to the government's own research, up to £86 per year could be saved just by switching off electricals instead of leaving them on standy-by. Electrical appliances and the behaviour associated with energy usage are part of the whole picture. Measuring and monitoring energy using behaviour is tricky, but worth a go.
What is the role of a Green Deal Provider?
According to DECC the Green Deal provider is the counter-signatory to the Green Deal plan and responsible for both the provision of finance and arranging the energy efficiency works. This is the role the government is hoping high street names will fill, B&Q, Tesco's and others were mentioned – watch this space, none have signed up so far. It will be the providers role to inform your electricity company to add the Green Deal charge to your bill, and agree how much and when it is taken. There is a body, Gemserv (the Green Deal Oversight and Registration Body) to oversee the providers.
What is the role of a Green Deal Advisor?
Qualified energy assessors are required to assess homes and buildings and make recommendations for the Green Deal plan and should also offer advice on ways to improve energy efficiency.
What is the role of a Green Deal Installer?
Following the assessment process and approval of the finance for the home improvement the next step is installation. Green Deal Installer must be authorized in order to install energy efficiency improvements under the Green Deal finance mechanism.
What measures are eligible for funding under the Green Deal finance plan?
Air source heat pumps
Biomass boilers
Biomass room heaters (with radiators)
Cavity wall insulation
Chillers
Cylinder thermostats
Draught proofing
Duct insulation
Loft or rafter insulation (including loft hatch insulation)
Mechanical ventilation with heat recovery systems
Micro combined heat and power
Micro wind generation
Oil-fired condensing boilers
Photovoltaics
Pipework insulation
Replacement glazing
External wall insulation systems
Fan-assisted storage heaters
Flue gas heat recovery devices
Gas-fired condensing boilers
Ground source heat pumps
Heating controls for wet central heating systems or warm air systems
Heating ventilation and air-conditioning controls
High performance external doors
Hot water controls (including timers and temperature controls)
Hot water cylinder insulation
Hot water showers
Hot water systems
Hot water taps
Internal wall insulation systems (for external walls)
Lighting systems, fittings and controls
Radiant heating
Room in roof insulation
Roof insulation
Sealing improvements (including duct sealing)
Secondary glazing
Solar blinds, shutters and shading devices
Solar water heating
Transpired solar collectors
Under-floor heating
Under-floor insulation
Variable speed drives for fans and pumps
Warm-air units
Waste water heat recovery devices attached to showers.
Water source heat pumps