Welcome to the world of Doll's House energy-efficient cooking! Well, that's the first impression of operating an Air Fryer; it's tiny and compact. Not something you're going to use for cooking this year's Christmas turkey — that said, it could be handy for a whole manner of other tasty morsels if your oven is full. And very convenient for energy-saving cooking for smaller households this winter.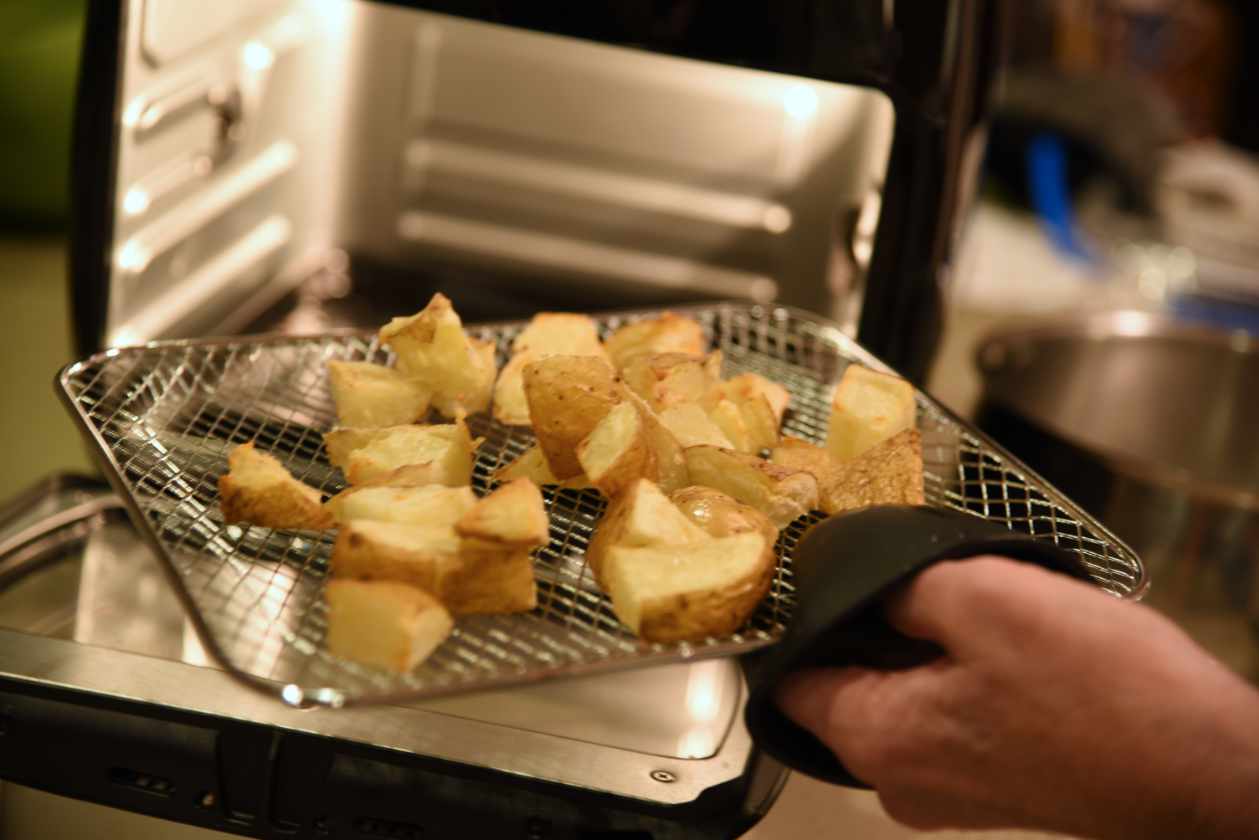 Air Fryers Energy Efficiency is all about size — and a big fan.  
Size is what gives Air Fryers an advantage over your standard fan oven. In simple terms, it's just a tiny space to heat up — combined with a more powerful fan distributing the heat more efficiently. Not much rocket science going on here! Unfortunately, there doesn't appear to be much insulation to retain heat, which would make Air Fryers even more efficient. In addition, double-glazed doors could add yet more efficiencies. Nevertheless, this relatively inexpensive kit could aid your energy-saving arsenal this winter. Even so, if you have a double oven with a smaller fan-assisted mini oven, the savings of an Air Fryer may not stack up unless you use them regularly. 
Does it look good in the kitchen? 
The unit we tested was the Tower 11-litre T17076 rated input 2kW. The first impressions were good, and it looks well made. The overall design sat well in our kitchen. All the controls are touch sensitive. No buttons to trap dirt, and very easy to keep the outside clean. Included in the box was a confusing array of attachments. The manual explains these well, but it did seem odd that the basket is an optional extra. The mains cable seemed a tad short, but it worked for us.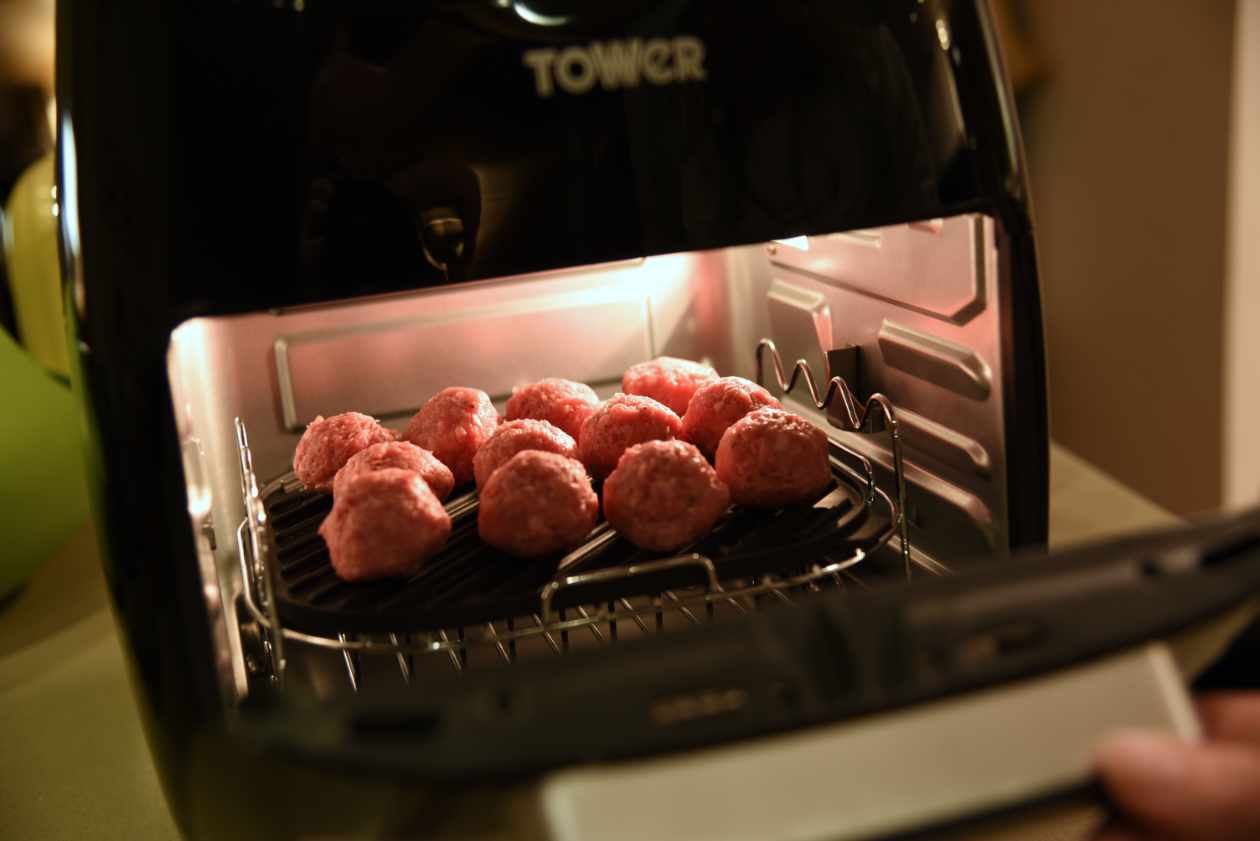 What's an Air Fryer like to use? 
The test unit came with an excellent recipe book with a host of things you can do with an Air Fryer. Who'd of thought you could fry–up a cake! Or even a pineapple upside-down pudding. These machines certainly offer a flexible, efficient way of cooking. Yet, the name Air Fryer is a bit confusing. Basically, it's a mini oven with a fan which uses less oil to produce crispy chips than a deep fat fryer. Turn to YouTube, and you'll find a host of instructional videos to give you an idea of how an Air fryer works and recipe ideas. We were a little unsure which cooking accessories it was best to use — non-stick appears the preferred choice. However, after a needlessly nervous start — it proved very simple to operate, and soon we had cooked up meatballs, fried potatoes, and even experimented with flapjack. It proved perfect for quickly roasting tomatoes for a pasta sauce and was fab at baking a crispy potato. A minor niggle was that the on/off/pause touch button didn't always respond quickly. Also, On the plus side, the air fryer is effortless to clean, with the trays small enough to fit in the dishwasher.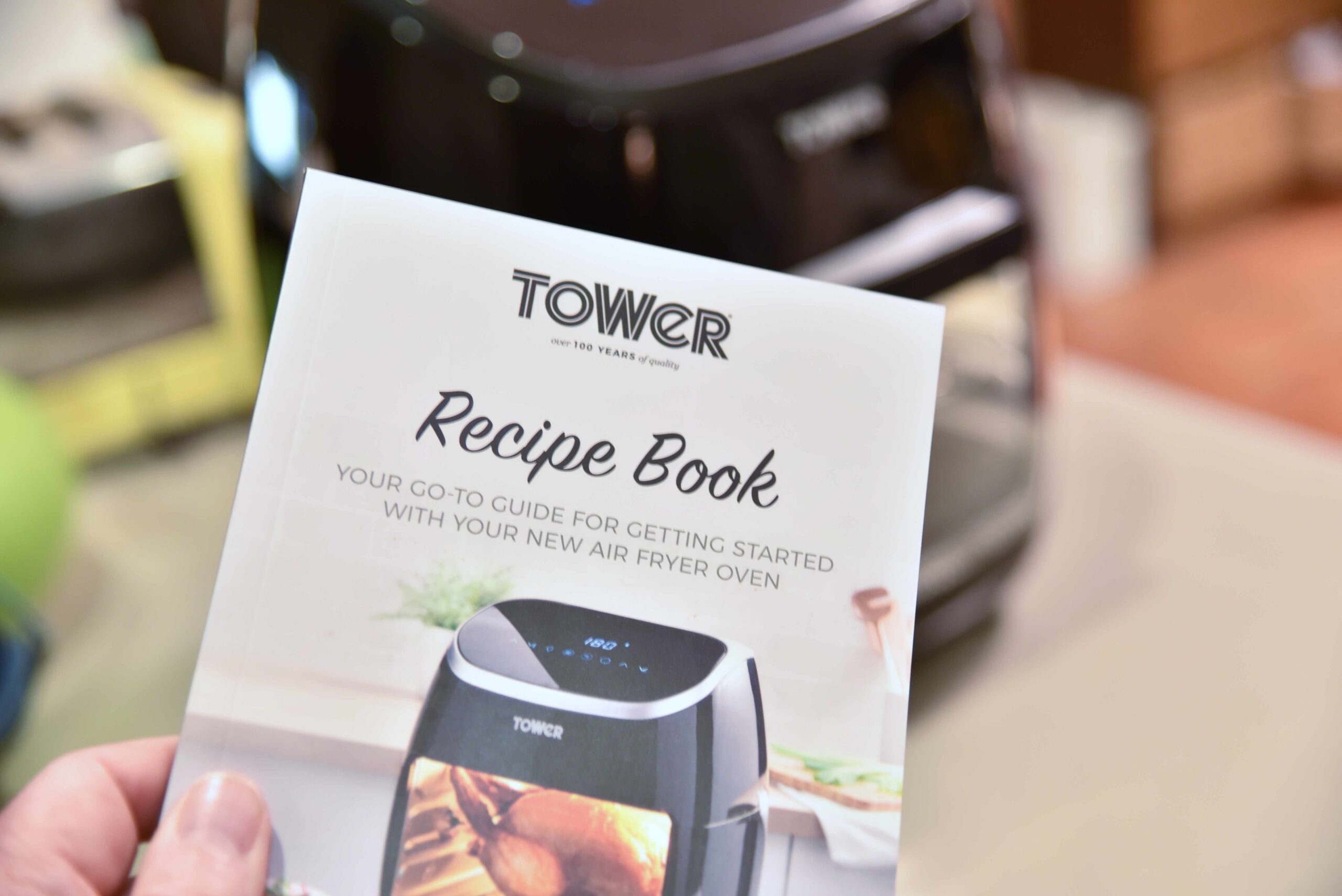 Air Fryers — how do the energy costs stack up compared to a small conventional oven or Microwave?
So, we compared baking one 240g potato in three different ovens, an Air Fryer, Small Mini (non-fan) oven and a Microwave, to evaluate the energy usage, time and taste/texture. The cooking costs are calculated using the Energy Price Guarantee (October 2022) of 34p per kWh.
Standard top (mini) oven
Firstly a Standard top (mini) oven with no fan. The cooking time was 70 minutes, and the result was excellent — crispy skin and an evenly cooked fluffy potato     
Energy usage 1.10 kWh   

70 minutes of cooking time @ 200 C 

Cost to cook £0.374 (37p)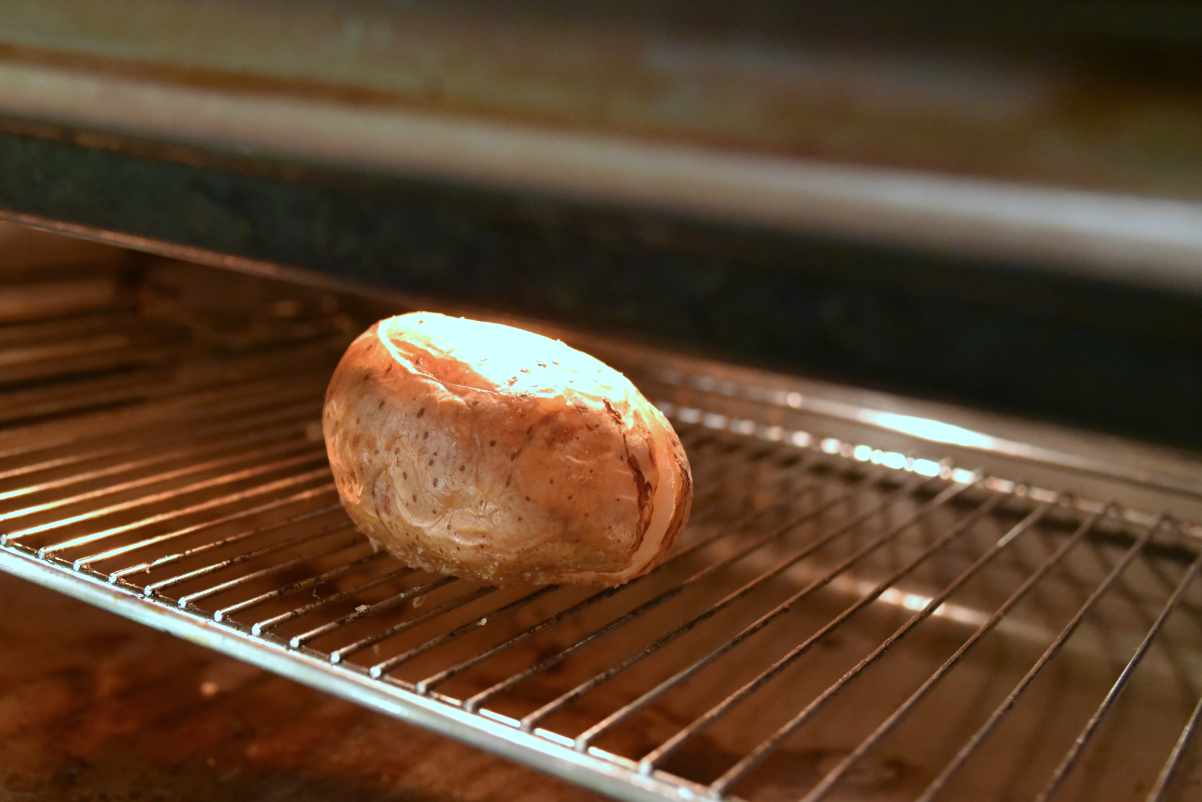 Air Fryer
The Air Fryer took slightly less time than the standard oven, only saving 10 minutes. Nevertheless, again the result was tasty, lovely and crisp.  
Energy usage 0.80 kWh   

60 minutes of cooking time @ 200 C 

Cost to cook £0.272 (27p) 
We did note that the Air fryer rating was 2kW. Yet whilst testing, it appeared to peaked at 2.2kW. The thermostat within the unit worked well, running at around 2145W to 2200W for 30 seconds and then switching to fan mode for 60 seconds at 36W.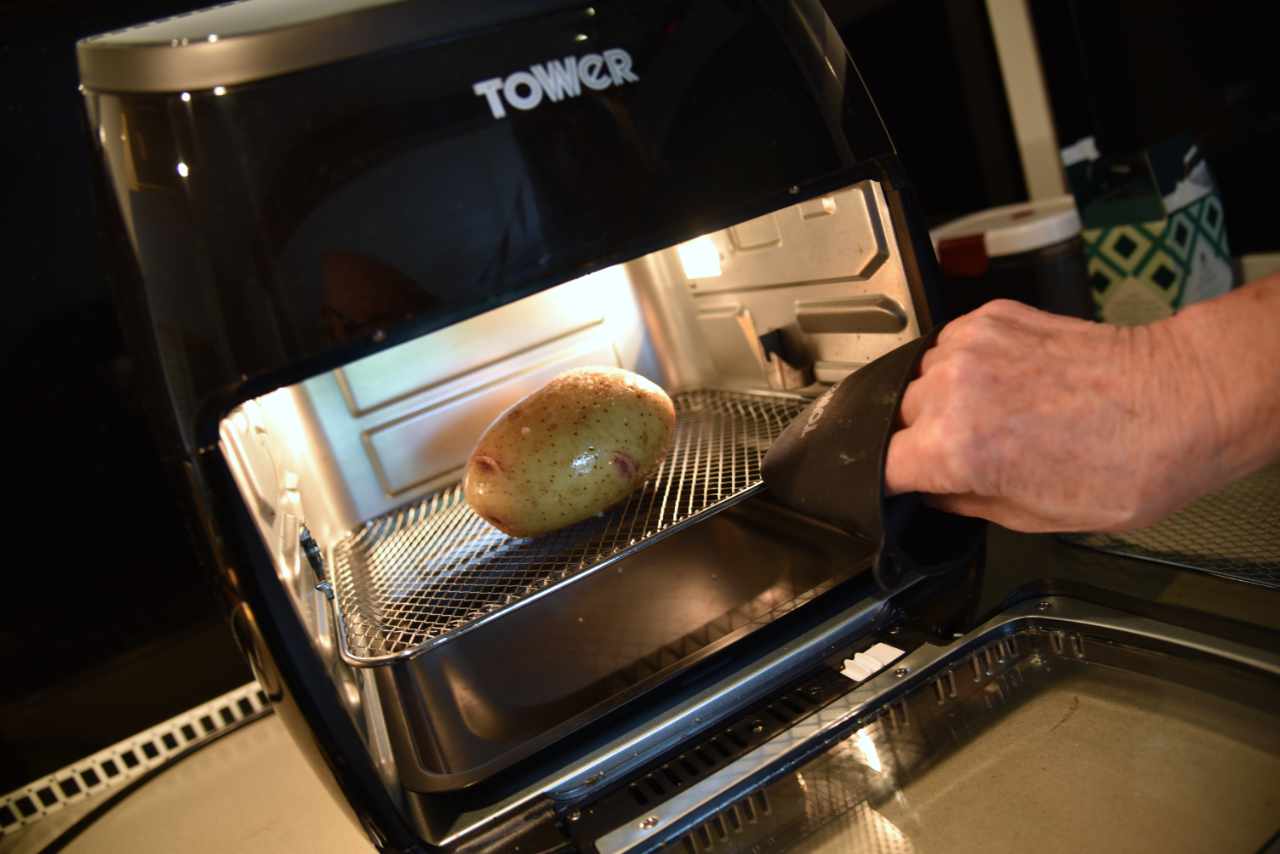 Microwave
Our Microwave certainly wins on the energy-saving front! The machine used was 900W rated — and used about 1500W during the test. It only took 8 minutes to cook. Remarkably, only using 0.20 kWh!  
Energy usage 0.20 kWh

8 minutes of cooking time @ 900W 

Cost to cook £0.068 (7p) 
As expected, the results were slightly disappointing, with no crisp skin. However, the potato was wonderfully fluffy on the inside. Our solution was to pop it in the Air Fryer for a ten-minute blast at 200 C, resulting in a perfectly baked spud for an extra few pennies (5p).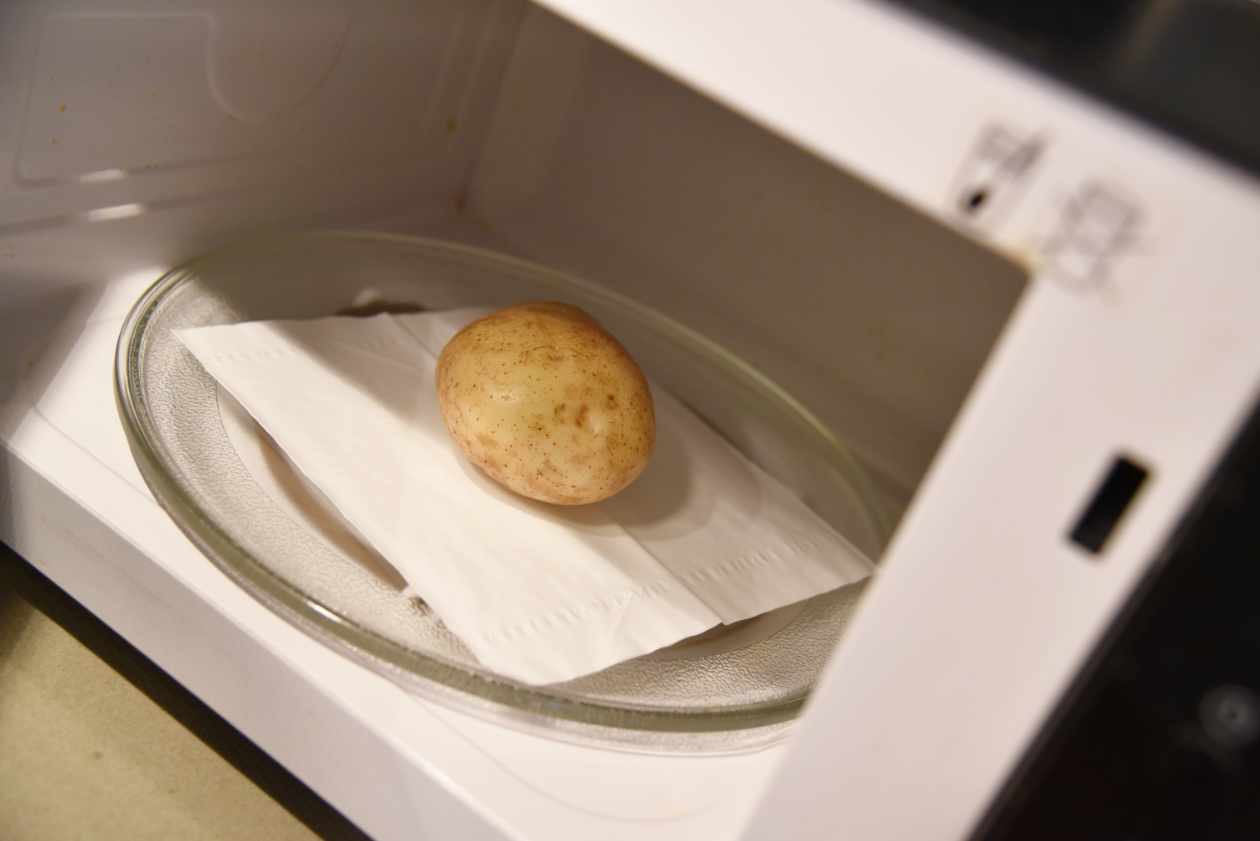 Would I buy an Air fryer?
Like many kitchen gadgets, you ask, do I need more clutter? Will it sit in the cupboard with the juicer, bread machine and pasta maker? Do I need one? Well, it depends; if you're looking for a quick and efficient way of cooking meals and have a smaller household, an Air Fryer could be a handy addition, or you're a student wanting to cook some less fatty chips on a small budget. These machines are a real winner. While, of course, the advantages may be less compelling if you've already got a double oven with a small fan oven. The real energy-saving winner is a microwave, perhaps with an Air Fryer for the crisper morsels.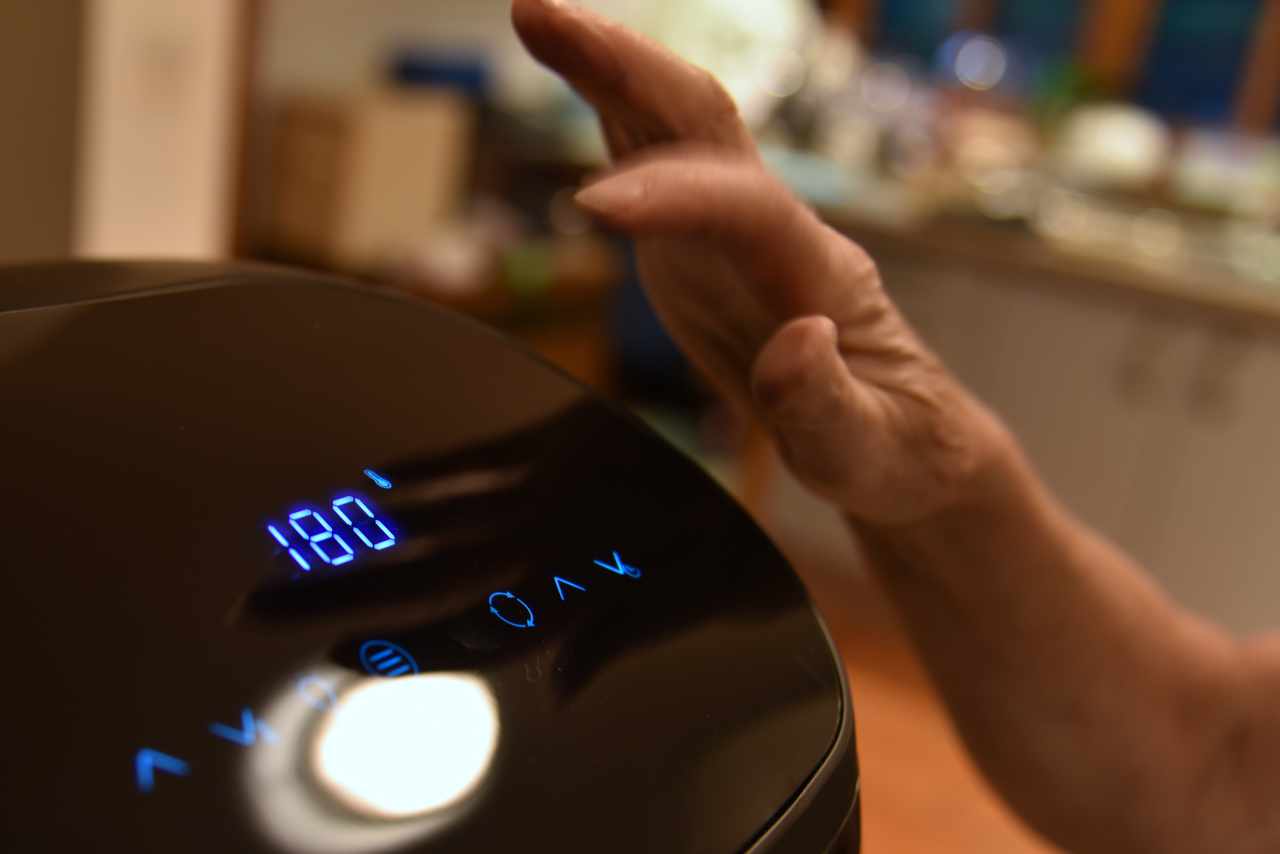 Nevertheless, it does seem that cooker manufacturers have missed a trick here. Indeed there appears to be a market for small built-in fryers in conventional double-ovens or even triple cooker setups. Small ovens for quick use certainly make a lot of sense.
Are there Energy labels for Air fryers?
The other thing to remember is that these machines do not require energy labels. So comparing like-for-like models from a pure energy efficiency standpoint is somewhat challenging. Though overall, it's excellent to see innovation in this sector. It is even better if it helps consumers save energy and drives more innovation in cooking more energy efficiently.